Measurement for customizing calf
---
Measuring your calf size is the most important step that we can take together to guarantee your satisfaction with our products; that being our main goal we ask of you to please carefully measure your calf size accordingly. For the most part our wide calf boots measure a height of 14"-15", this measurement starts at the base of your bare foot going 14"-15" high. In measuring your calf size we also need to take your height into consideration since boots have a different fit depending on ones height.
What We Need From You To Customize Your Boots
We customize by getting some measurement from you and based on that we add leather to the boots. The leather is added in a V like shape from where it's needed by the zipper part of the boots. It does not take away from the look of the boots in fact, in most cases you can't even tell if there was any changes made to the boots. It is a very professional job and it would cost you an additional fee.
It is a very professional job and it would cost you an additional fee. Please purchase the boots and choose "customize to your calf size" and after check out log in to your account and fill out the customization form. Please remember we guarantee our work and we would like your 100% satisfaction. Please make sure to purchase your correct size, because once the boots are customize to your calf size we would not be able to accept return. You could always purchase the boots first try them on and make sure they fit you properly and then return them back to us for custom fitting.
Please use a measuring tape and measure the circumference of your calves at 3", 6",  9", 12", 15" inches " up from the base of your foot to find your correct calf size. We would need you to do this for both right and left foot since one might be different than the other and please make sure you take all the measurement while standing up.
This form would always be in your account for your future orders. If you loose or gain weight your calf measurements would change as well, so you could always update this form by logging in to your account.

For more information  how to measure your calf please (click here)
Circumference Of Your Calves
    Left Foot

 
 
 



    Right Foot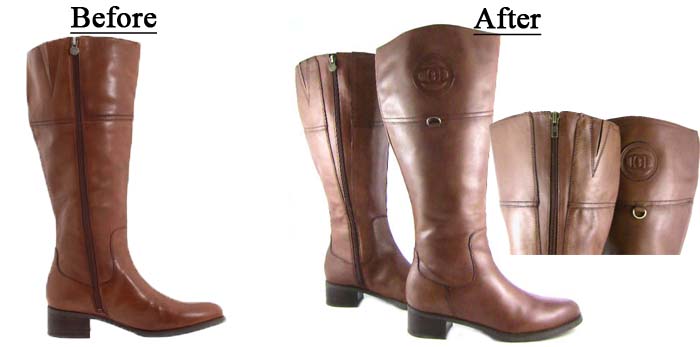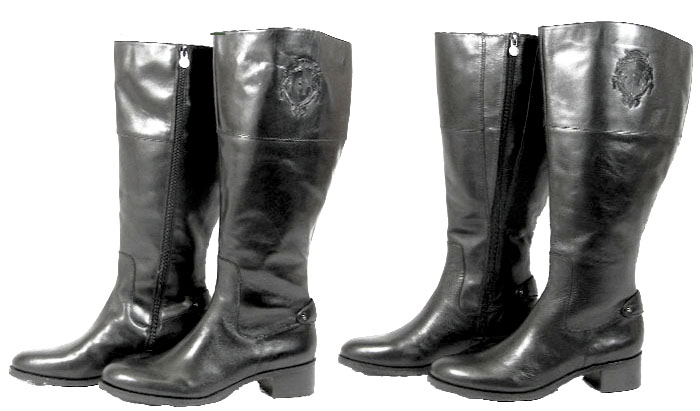 For
narrow calf boots please (click here)